Daycare centres Nyon - Eysins
Discover our daycare centres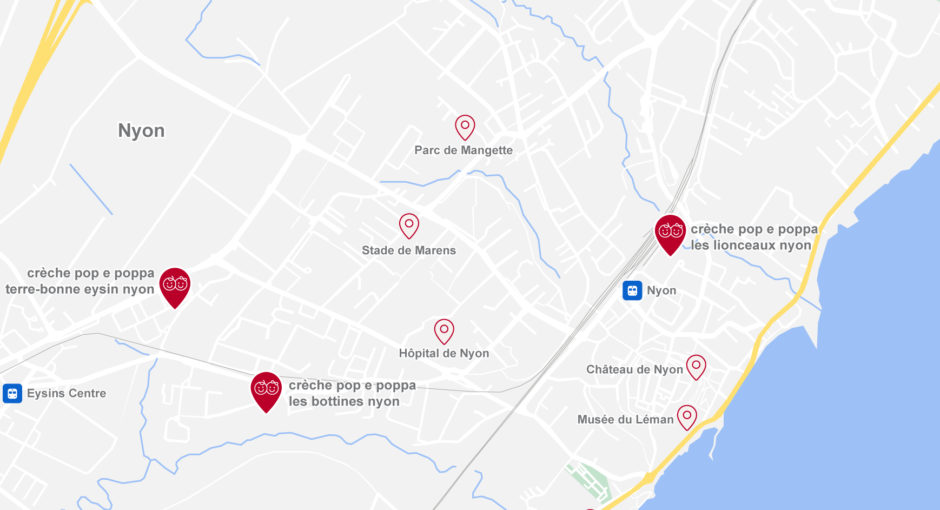 Our three pop e poppa daycare centres are located in the centre of Nyon, in the new eco-neighbourhood and in Eysins.
In addition, our daycare centres were awarded the eco-friendly sustainable certificate in 2022 and are easily accessible by public transport and bicycle. All pop e poppa daycare centres in Nyon offer space for exercise and opportunities for socialising in a quiet environment. The rooms are furnished in a child-friendly way and there is a wide range of materials such as books and games. Free play also plays an important role in childcare, as it enables the youngest children to acquire valuable knowledge.
With their garden, daily trips and regular adventures in the forest, our daycare centres allow children to experience nature in different ways and thus learn to respect it.
more information about our daycare centres in Nyon
Healthy, varied and seasonal – our partners ensure a balanced diet for the children in our daycare centres every day.
In addition to a balanced diet, we support the child in the process of discovering tastes and flavours. The educational teams make the children aware of the fruits and vegetables in season.
Excursions to nature, to the forest or to the lake take place daily for the children's enjoyment.
Other occasional trips to the museum, the library or the theatre can be proposed.
Inside, the children develop their skills through various activities:
creative workshops
cooking
sensory-motor courses
learning about books
symbolic games
dance and yoga
etc.
Yes, it is possible to obtain subsidies from the commune of Nyon. To be eligible, you must live in the Nyon area and meet the eligibility requirements. More information on the City of Nyon website.
Parents can obtain subsidies from the municipality of Bassins under certain conditions for the lionceaux and terre-bonne day care centres.
Yes, the daycare centre terre-bonne is in partnership with La Mobilière. For more information contact the daycare.
The daycare centre les lionceaux is in partnership with Generali. For more information contact the daycare.
other daycare centres in switzerland
news & articles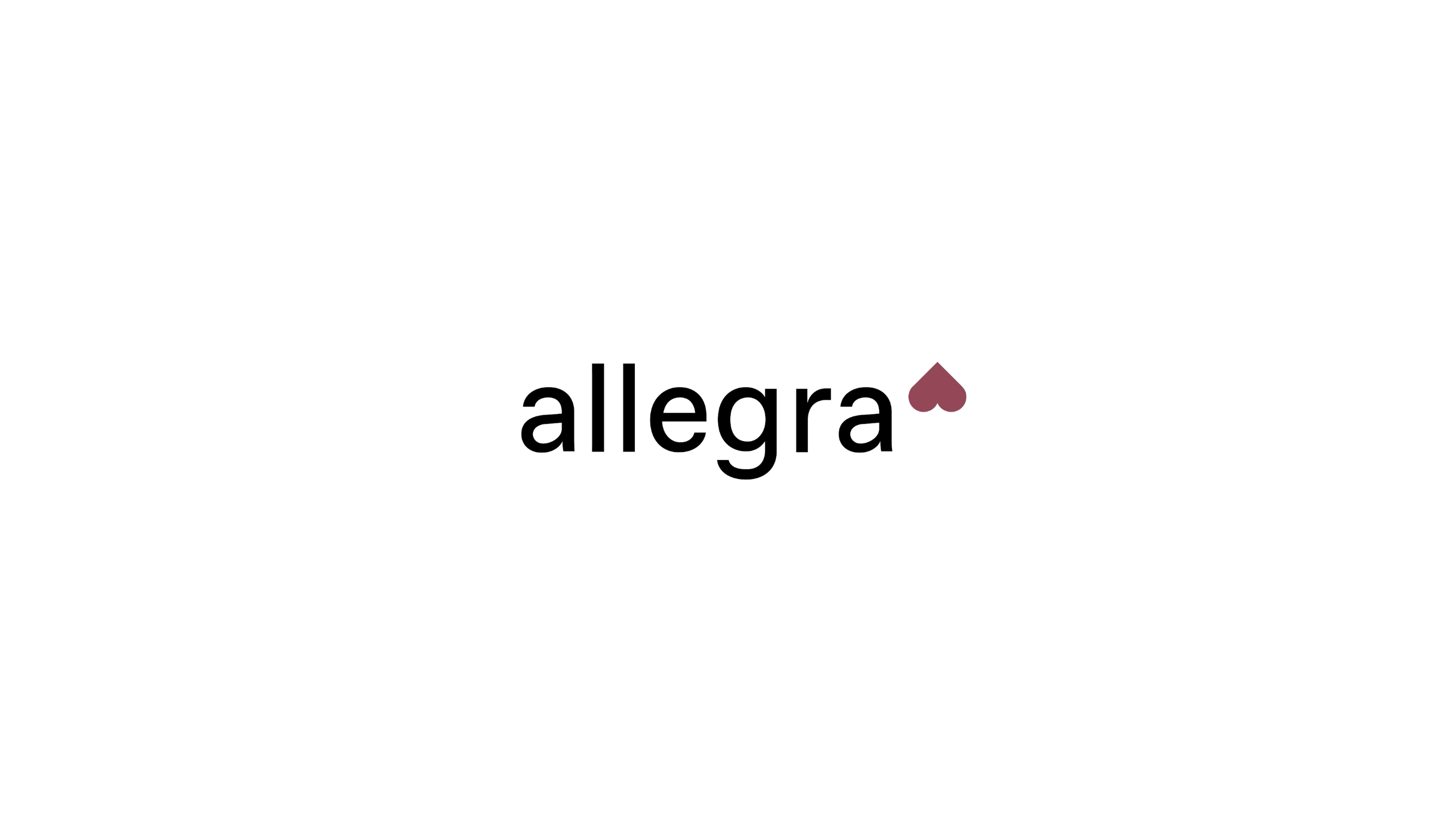 Time is precious and we know it. Every parent knows that it is not always
Read more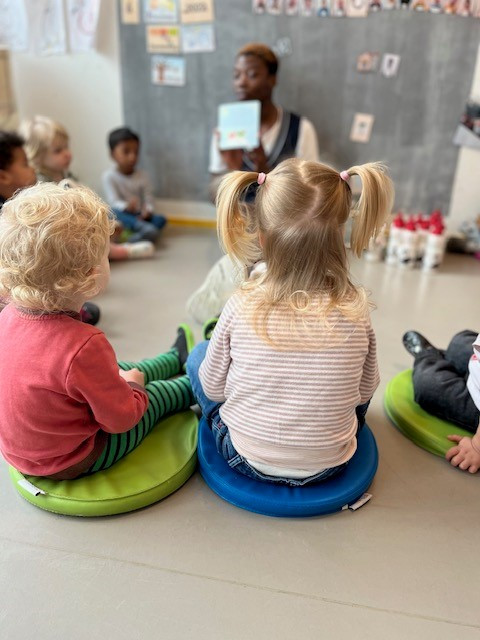 Understanding what childcare options are available to support you and your children can be a
Read more
See all articles