close to public transport
Contact the daycare centre
How can I help you? Contact me for more information about the daycare centre and/or to book a visit. I'm looking forward to meeting you.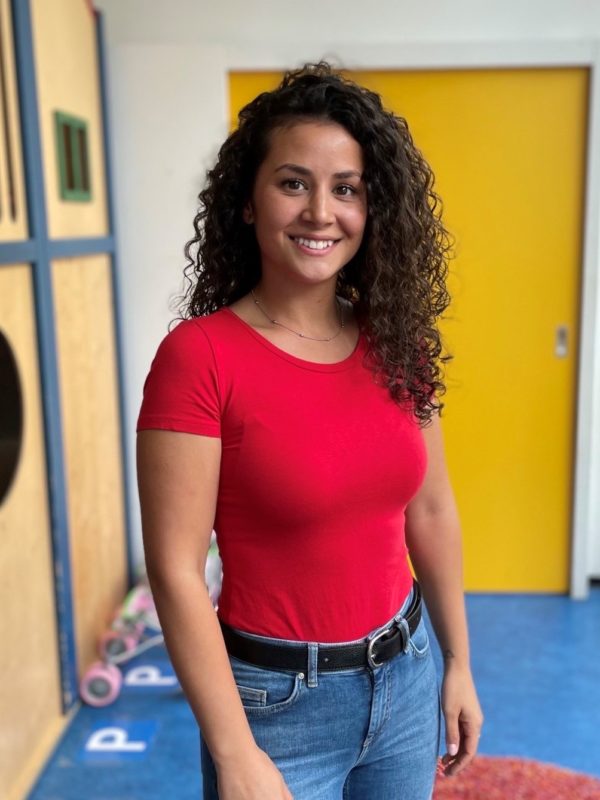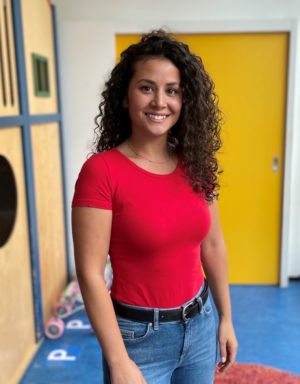 Shanice Lhado
Manager
Shanice has been part of the Kita pop e poppa Frechdachs for over five years. In addition to her 12 years of professional experience, she has completed various further training courses. She is currently completing her further training as a team leader in social institutions.
I hear and I forget. I see and I remember. I do and I understand. -Confucius
presentation of the daycare centre
We have been running the pop e poppa Frechdachs daycare centre at our location in Zurich West since 2002. Centrally located in the centre of Zurich. The places are co-financed by the companies and by the city of Zurich.
Our daycare centre is located in the Steinfels-Areal, in the West Side residential and commercial development in District 5 in Zurich. It is characterised by its bright rooms and has a beautiful natural playground. The Josefswiese, the Robinson playground and the Limmat are in the immediate vicinity.
pop e poppa Frechdachs was one of the first daycare centres in Switzerland to be awarded the QualiKita label in autumn 2013. Click here for the QualiKita film with a clip from Frechdachs.
Discover more free places in our pop e poppa Kitas in Zurich.
pep all inclusive

Nappies, infant milk and food are included in the price.

pep app

At pop e poppa you obtain easy and secure access to a free app, which lets you receive important messages and follow the adventures of your child in picture form. It is comforting to know that your child is having a lovely day.

pep event

At pop e poppa you receive regular invitations to workshops and talks on topics related to young children by renowned specialists from the fields of education, parenting, health, nutrition and neuroscience.

pep extended

At pop e poppa we can organise childcare prior and after to the regular opening hours at our daycare centres.

qualikita

QualiKita is the quality label for daycare centres throughout Switzerland. Certified daycare centres focus on the development of the children and continue to develop themselves as an organisation and team.
in images