Daycare centres Bern
Daycare centres in the city of Bern and surrounding area - Discover now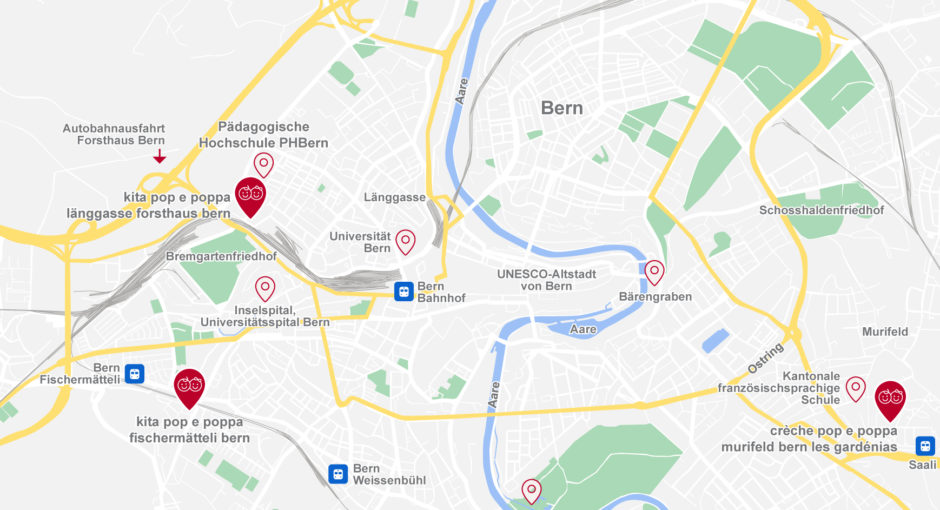 Our three pop e poppa daycare centres in the city of Bern are centrally located in Länggasse, Fischermätteli, as well as the bilingual daycare centre in the green neighbourhood of Wittigkofen in Murifeld.
All pop e poppa daycare centres in Bern offer space for movement, but also opportunities for retreat. The rooms are child-friendly and the range of materials, books and games is constantly changing. In addition, our locations are perfectly accessible by public transport and bicycle and were again awarded the Eco-Friendly certificate in 2022.
Free play plays an important role. Through free play, even the youngest children acquire knowledge about their environment. In addition, we take into account the children's respective stage of development and support them in their educational and development processes with the help of the five pop e poppa quality impulses.
Our pop e poppa münchenbuchsee daycare center has been awarded the QualiKita quality label. Certified daycare centers focus on the development of the children and continuously develop as an organization and team.
More info about the daycare centres in Bern
Healthy, varied and tasty – our partner menuandmore provides a balanced diet for children in our daycare centres every day. menuandmore has received several awards for its child-friendly menus.
In addition to balanced nutrition, we actively support the children in the learning process of eating and inform them about food and food production.
Regular excursions to zoos, museums or farms are complemented by our movement rooms, where the children gain confidence in their own motor and physical abilities.
The daycare centres in the city of Bern spend every day outdoors and visit various playgrounds throughout the city or go on excursions to farms, the Dälhölzli, the Gurten or the Rosengarten.
The daycare centres are guided by the guidelines for early childhood education, care and upbringing of the Swiss UNESCO Commission and the Swiss Childcare Network. Each daycare centre in Bern develops its own pedagogical concept according to the pop e poppa mission statement and our motto "the joy of growing together".
other pop e poppa daycare centres in switzerland
News from our network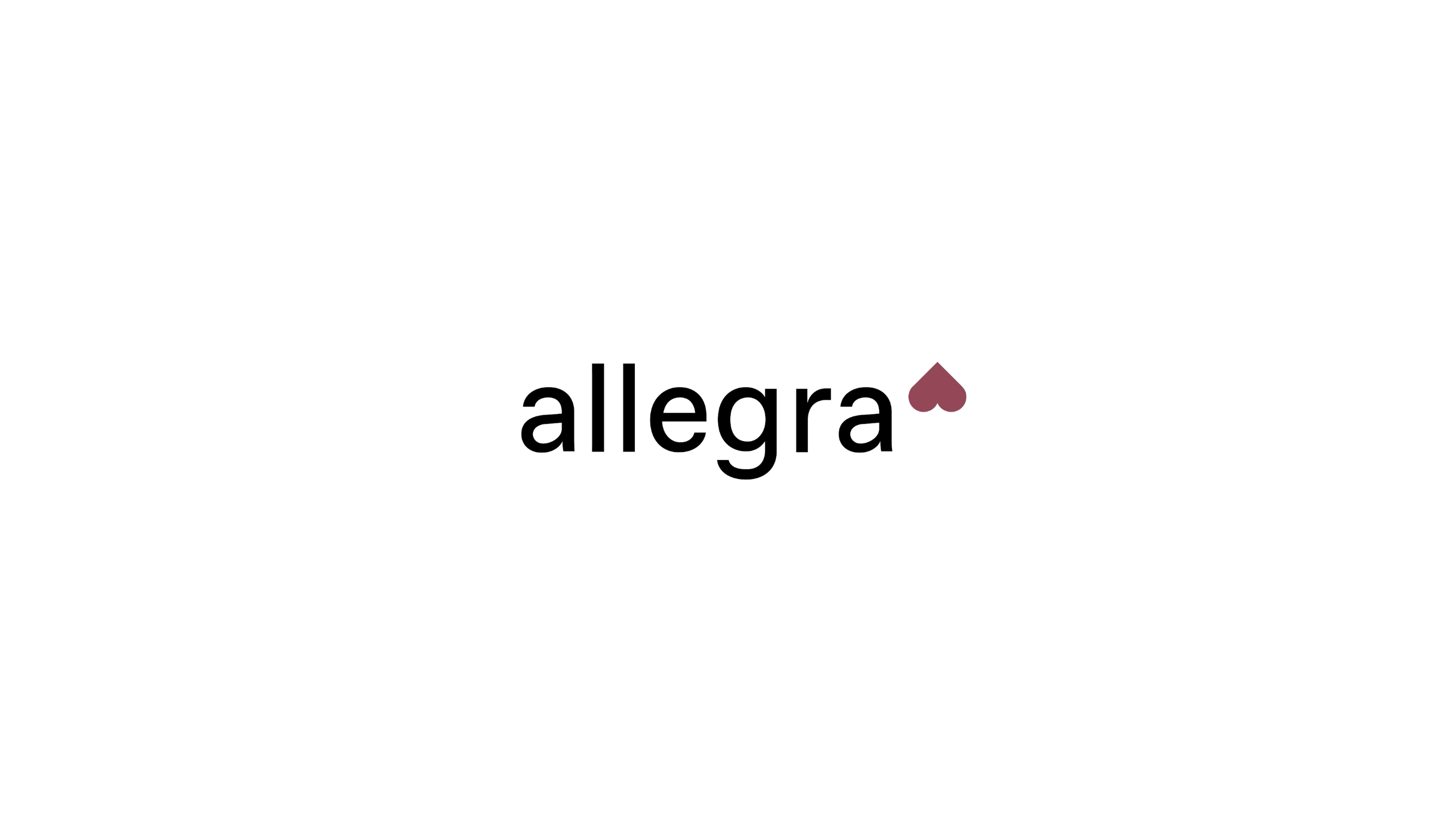 Time is precious and we know it. Every parent knows that it is not always
Read more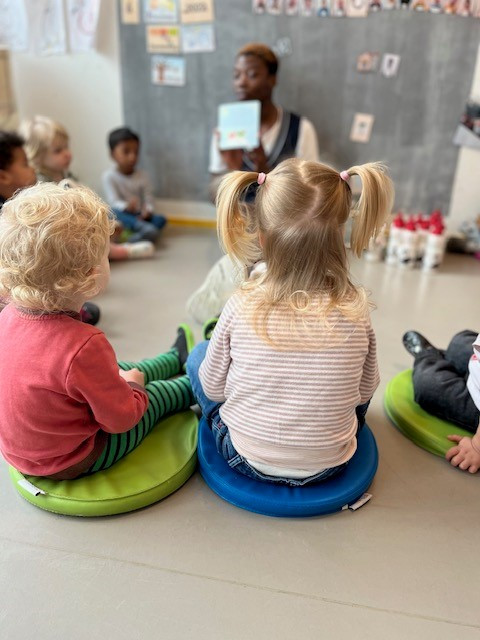 Understanding what childcare options are available to support you and your children can be a
Read more
See all articles