close to public transport
contact the daycare centre
How can I help you? Contact me for more information about the daycare centre and/or to book a visit. I'm looking forward to meeting you.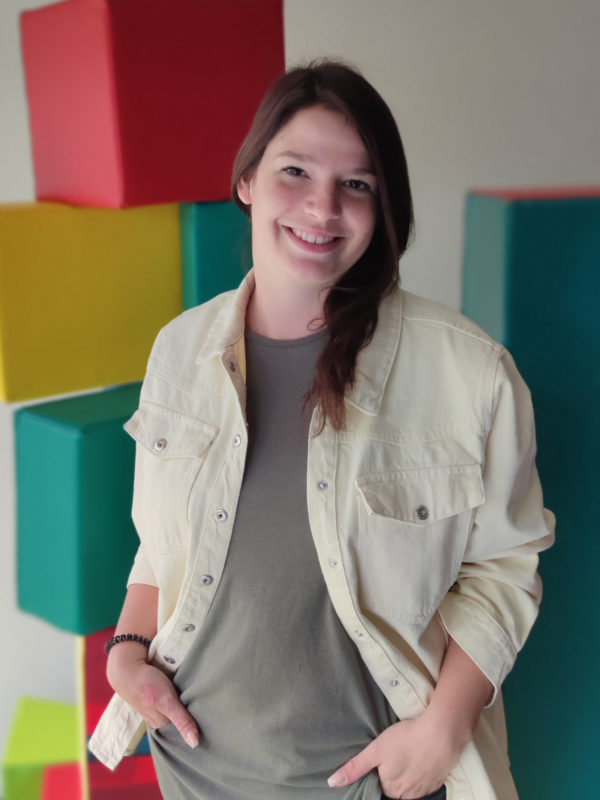 Yannica Gabler
Manager
Yannica has been working in the daycare sector for 12 years. She completed her pedagogical training in a bilingual school. She then took over a daycare centre, built it up and managed it for six years. During this time, she completed the team leader and institution leader. Yannica has been the director of the pop e poppa fischermätteli day care centre for two years now.
Let's show the children how to dream and learn it ourselves. -Michaela Walter
presentation of the daycare centre
The pop e poppa fischermätteli daycare centre attaches great importance to the children being able to develop independently at their own pace. We see it as our task to design the framework conditions (rooms, activities, daily structure, etc…) in such a way that there is room for each child's individual development.
The pop e poppa fischermätteli daycare centre is ideally located near Fischermätteli station, between Loryplatz, Weissenbühl and Europaplatz. Our daycare centre has a large terrace and is integrated into the intergenerational work at the Tertianum Fischermätteli. Our surroundings offer us a wide range of possibilities. We are only 5 minutes away from the forest, have various playgrounds and enjoy visiting the Gurten and the museums of the city of Bern. Regular visits to the farm complete the variety.
We offer each child the opportunity to experience the joy of life in community and at the same time ensure a gentle separation from the family with our settling-in model.
The pedagogical team empathically accompanies the child on its way to independence, respects its individual rhythm and offers it a protected framework so that it feels safe.
We document our observations and the individual development of the child with educational and learning stories in a personal folder created for each child.
The pop e poppa fischermätteli daycare centre is open to families from all cultures and social backgrounds. We are happy to have mixed groups.
Childcare vouchers from the City of Bern are accepted. During a visit to the daycare centre, the daycare centre manager will gladly take the time to explain the voucher system of the Canton of Berne in detail.
Discover more free places in the pop e poppa daycare centres in the city of Bern and the surrounding area.
pep all inclusive

Nappies, infant milk and food are included in the price.

pep app

At pop e poppa you obtain easy and secure access to a free app, which lets you receive important messages and follow the adventures of your child in picture form. It is comforting to know that your child is having a lovely day.

pep extended

At pop e poppa we can organise childcare prior and after to the regular opening hours at our daycare centres.
Fischermätteli in images