contact the daycare centre
How can I help you? Contact me for more information about the daycare centre and/or to book a visit. I'm looking forward to meeting you.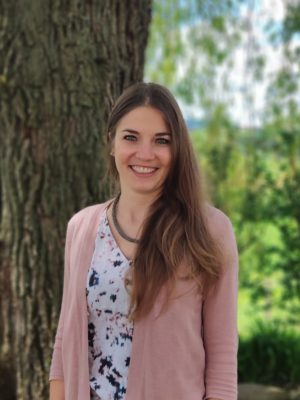 Nadine Raetzo
Manager
I have been working in childcare for about 13 years. In addition to my education as an educator in childcare, I have attended the professional course and various specific further training courses. After a longer stay abroad in Madagascar, I gained a foothold in the management of a daycare centre in 2019 and will soon complete the further training for leadership.
Take a child by the hand and let him lead you. Look at the stones he picks up and listen to what he tells you. As a reward, he shows you a world that you have long forgotten. -Author unknown
presentation of the daycare centre
The pop e poppa beckenhof daycare centre is located in Kreis 6 near Stampfenbachplatz. The bilingual daycare centre  (german and french) looks after 4 groups of children: one infant group (from 3 months) and three mixed-age groups.

The before and after school facility also provides care to kindergarten and school kids. Children will be collected from the nearby kindergarten by the daycare centre team.
The daycare centre is housed in a two-storey building with its own spacious garden. Thanks to its idyllic countryside location and magnificent view of nature, this is a true oasis for children. The garden offers ample space for physical activity, play and exploration and plenty of opportunities to experience nature first hand. Encounters with cows, chickens, ducks and rabbits never fail to delight the children, and every now and again, the chickens come over to pay a visit to the daycare centre.
pep app

At pop e poppa you obtain easy and secure access to a free app, which lets you receive important messages and follow the adventures of your child in picture form. It is comforting to know that your child is having a lovely day.

pep extended

At pop e poppa we can organise childcare prior and after to the regular opening hours at our daycare centres.

pep hair

At pop e poppa we have a children's hairdresser. The children trust him and enjoy having their hair cut in the group.
Ärgera-Zwärg in images