close to public transport
Contact the daycare centre
How can I help you? Contact me for more information about the daycare centre and/or to book a visit. I'm looking forward to meeting you.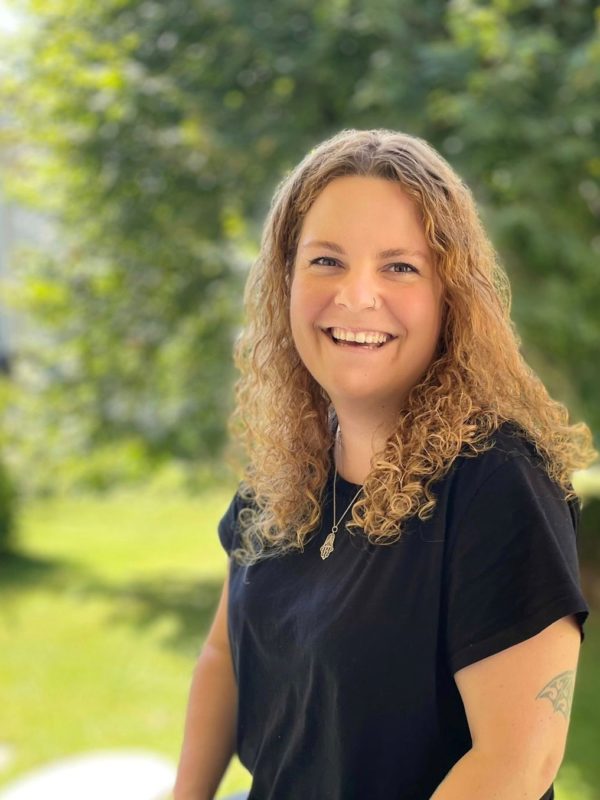 Jenny Wisler
Kitaleitung
Jenny successfully completed her three-year training as a childcare specialist EFZ in 2015. Since 2016, she has been working at the pop e poppa daycare centre at Ostermundigen. Since then, she has gained a lot of experience as a group leader, deputy head of the daycare centre and as a vocational trainer. Through an internal project of pop e poppa, she was able to complete a CAS training and take over the position as head of the daycare.
« See with the eyes of the child, hear with the ears of the child, feel with the heart of the child and walk in the shoes of the child » - Alfred Adler
Présentation de la crèche
The Ostermundigen daycare centre, which, over the past 9 years, has made a name for itself in Ostermundigen and beyond, has joined the pop e poppa network in June 2019.
The daycare centre provides competent and affectionate childcare on a professional basis. Its main goal is to create a community that gives the children a sense of belonging and well-being. A team of qualified childcare providers is committed to this goal on a daily basis.
In its bright and modern rooms, the daycare centre provides different play areas for the children where they can develop their creativity and emotions freely and in a playful way.
pep all inclusive

Nappies, infant milk and food are included in the price.

pep app

At pop e poppa you obtain easy and secure access to a free app, which lets you receive important messages and follow the adventures of your child in picture form. It is comforting to know that your child is having a lovely day.
in images