Contact the daycare centre
How can I help you? Contact me for more information about the daycare centre and/or to book a visit. I'm looking forward to meeting you.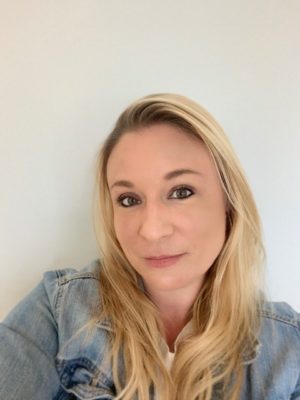 Anne-Sophie von Meiss
Manager
Anne-Sophie has been a daycare centre manage for 5 years. In 2003 she completed her training as a child educator. After working for many years as a group leader and deputy daycare centre manager, she successfully completed her further training in "Management in Non-Profit Organisations" with a diploma in 2013. Today, Anne-Sophie has been working for over 3 years at pop e poppa Zürichberg as a manager and is herself the mother of 2 children.
"One must not forget to see the world through the eyes of a child." - Henry Matisse It is very important to me that we see each child as an individual and work in a needs-oriented manner. We take the time and space to respond to each child individually and thus ensure an optimal and professional care.
Presentation of the daycare centre
The pop e poppa zürichberg daycare centre is located in a beautiful villa in Hottingen.
The Zürichberg daycare centre looks after two groups of children, one from 3 months and the other from 24 months to kindergarten age. All of the groups are multilingual (German, English, French).
Both the huge garden, which is bigger than the facility itself, and the nearby Dolderwald are particular favourites of the children.
pep all inclusive

Nappies, infant milk and food are included in the price.

pep app

At pop e poppa you obtain easy and secure access to a free app, which lets you receive important messages and follow the adventures of your child in picture form. It is comforting to know that your child is having a lovely day.

pep extended

At pop e poppa we can organise childcare prior and after to the regular opening hours at our daycare centres.

pep nanny

At pop e poppa we support you in emergency situations and can organise childcare at your home within 24 hours in conjunction with our familizy service.
Zürichberg in images