Daycare centre allegra
the exclusive private daycare centre in beckenhof
Daycare centre allegra
the exclusive private daycare centre in beckenhof
Contact the daycare centre
How can I help you? Contact me for more information about the daycare centre and/or to book a visit. I'm looking forward to meeting you.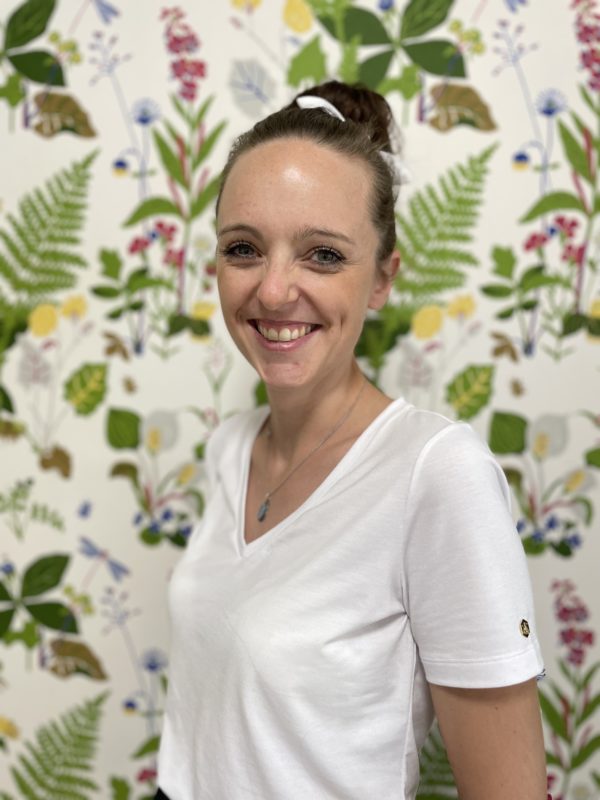 Sirikit Berghoff
Manager
Sirikit completed her training as a state-certified educator in Germany in 2009. Since then she has been working in Switzerland and has specialised in training adults in addition to being a specialist for infants and very young children. In order to be able to perform the role of a day-care centre manager professionally, she also completed further training in management in NPOs. Soon Sirikit will start the compensatory measures so that her diploma as a HF social pedagogue will be recognised. Sirikit would like to increase the team's enthusiasm for early childhood education and develop further steps from there. She wants to accompany the children attentively and show the team how they can take up the children's interests in pedagogical topics and activities. Together with the regional management, she has developed the new premium concept and will lead the new premium day care centre allegra from September 2023.
Take a child by the hand and let it guide you. Look at the stones he/she picks up and listen to what he/she tells you. As a reward, he/she will show you a world you have long forgotten.
presentation of the daycare centre
With the Kita allegra, pop e poppa is reinventing the daycare world – with the best pedagogy for your child and maximum flexibility for you. The exclusive private daycare centre in Beckenhof Kreis 6 is located around 10 minutes' walk from Zurich's main railway station.
The daycare centre sets new standards with:
Flexible booking of care days
Extended opening hours from 7 am – 7 pm
Bilingualism in German and English
Eight learning and education rooms
Montessori pedagogy in practice
Childcare ratio above the legal requirements
High sustainability aspect (eco-friendly certified)
Additional services for parents
Own small city garden with "Acker Racker" educational programme
You can find more information about the services and additional benefits on our allegra info brochure.
With its unique spatial concept, the Kita allegra offers the children the opportunity to freely develop and discover their individual needs and interests. For example, a buffet with fresh and healthy meals and food is always available to the children in the restaurant and they decide for themselves when and what they want to eat. Rooms where the children can come to rest and those where there is a lot of playing, romping around, making music, experimenting and creative activity bring the perfect balance to the daily daycare experience.
The Kita allegra also has a small city garden In the "Acker Racker", the children spend a lot of time in the fresh air, learn about gardening and how to grow their own food. In the "Acker Racker" educational programme, the children gain their first experience in cultivating a garden.
The daycare centre offers 48 places for children from 3 months to school entry. A highly qualified pedagogical team attentively accompanies the children through the exciting and varied daily routine of the day care centre. In addition, we place a lot of emphasis on the education and continuous training of competent professionals – so every professional in the allegra team has a specific further training (e.g. Montessori).
pep app

At pop e poppa you obtain easy and secure access to a free app, which lets you receive important messages and follow the adventures of your child in picture form. It is comforting to know that your child is having a lovely day.

pep extended

At pop e poppa we can organise childcare prior and after to the regular opening hours at our daycare centres.

pep flex

Total flexibility: book days of care and reschedule weekly if needed.
the exclusive private daycare centre in beckenhof in images